The Beehive Interview: Reader Comment Brought Me to Tears
June 24, 2014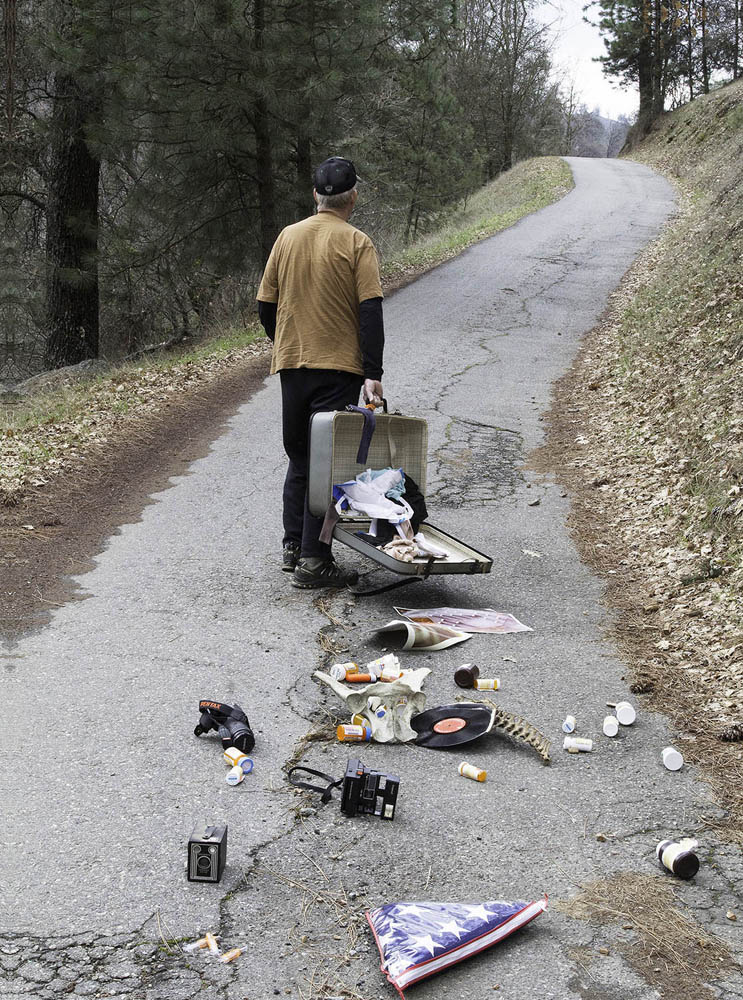 UPDATE: "Cancer Chronicles" has been extended at the Chris Sorensen Studio through the month of July.
It's been more than a week since my story on Wendy Denton's remarkable "Cancer Chronicles" — a photography show in which she followed her husband, Ken West, on his journey with terminal pancreatic cancer — and I continue to receive feedback from readers who were moved by the piece.
I want to share one comment in particular. Dr. Brandy Box-Noriega was West's oncology doctor. What she writes is meaningful to us all:
I remember our visits together fondly: the three of us discussing life, existence, dogs and birds; the day we the oncology team and I helped him take pictures for his "waiting for the other shoe to drop" collection; the day he corrected me that he was "Ken" and never Mr West. Cancer was always the last thing we talked about.
His humor and mine would often find each other in the macabre, but it was truly an honor to have him allow me to be part of it. An oncologist often gets to know patients very deeply. They allow us in their lives at a very intense moment; they trust us and we let part of our soul be enhanced with each moment they give us. And when they die despite everything we try, a little part of us dies with them. Then something, somewhere reminds us of them and we realize they are still with us.
I often say I'm never alone as I have my patients' smiles with me everywhere I go and their quirkiness — like one of my patients who, when I asked how he would like to spend his last week of life, said, "I'm gonna eat pie every day" — and indeed he did, makes me laugh every time someone asks me how I'll spend my last few days — now I have a good idea.
Thanks again for allowing people to see the beauty we see every day. Cancer and death are not scary — not living the life we are given is truly the horror we all face daily. And in my office hangs a copy of "Letting Go," a constant reminder to remember what is important and what is not — a gift that will keep Ken and Wendy in my life forever.
I've heard back from Denton, too. She received a "moving letter from a complete stranger":
"Such irony. I viewed your photography on Friday, the day after my husband was biopsied for lung cancer. The confirming biopsy report came in today and tomorrow we have our first meeting with the oncologist. Fries sounds good to me, too. We are curious about what stage we are on so we can let the show begin."
To quote my words and images back to me was something I found beautiful, sad, strong, and very moving. Plus, she obviously has a sense of humor!
Donald, your article and blog not only celebrated my personal journey with Ken, they also suggested to others that their journeys and narratives have the potential to transform their lives.
You can read my interview with Denton here. The exhibit has been extended and continues through July at the Chris Sorensen Studio.